Island Grove Park - Day Camp
Eager Beaver - Eight Weeks of Summer Fun

The Eager Beaver Program is designed to provide a wide range of recreational experiences for the youth of Abington at a minimum cost. Each two-week session provides various activities that will culminate on the second Friday of each session, so in essence each session will be somewhat different than the others.
The Eager Beaver Program will be based at Island Grove, but will utilize many of the various facilities around the town, in order to provide a broad scope of experiences.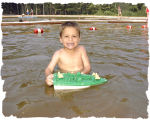 Eager Beavers must bring each day:
Morning Snack
Lunch (including a drink)
Swim suit (may be worn under clothes)
Towel
Each Eager Beaver will be provided with an Eager Beaver T-shirt. Everything Eager Beavers bring should be labeled with a full name.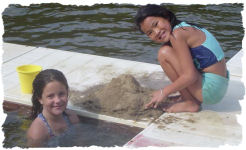 Each Two Week Session Will Provide:
A Theme for the Session
Swimming Activities
Arts and Crafts
Free Swim Period
Organized Sports and Activities
Cookout and Fun Day
There may be one field trip per program session. (A calendar of events will go home at the beginning of each session.)
Typical Day (Actual Times and Activities Will Vary)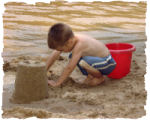 9:00 - 11:00 Track and Field Activities, Outdoor Games
11:00 - 12:00 Swimming Activities
12:00 - 1:00 Lunch, Organized Games
1:00 - 3:00 Arts and Crafts, Activities based on theme
3:00 - 3:45 Free Swim
3:45 - 4:00 Prepare for Dismissal
Children should be dropped off and picked up at the Park Avenue entrance to camp. Park Avenue runs between Centre Avenue and Central Street in Abington. (Map)