Island Grove Park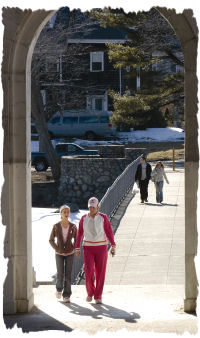 Island Grove is a beautiful 11 acre park considered by many to be "The Crown Jewel of Abington".
Surrounded by the 35 acre Island Grove Pond on three sides, this peaceful pine-shaded park features a large lifeguard-protected sand bottom swimming pool, charcoal grill equipped picnic area, swing sets, bathrooms, snack shack, walking trails, fishing, a gazebo, and is also home to the Eager Beaver summer day camp.
Historically, Island Grove was an important meeting place for abolitionists during the mid-ninteenth century. On March 6, 2002 Island Grove Park was named to National Register of Historic Places.
Centrally located, the Park is accessible either via the Park Street entrance or on foot from Wilson Place across Memorial Bridge. (Map)